We are a small indie team of passionate artists and developers from Finland.
OUR FEATURED GAME :
DANCING PANDAS



We are developing a constantly updating adventure of the Dancing Pandas and are hoping involvement especially from YOU!

The game is in constant development and we keep on adding new levels, tasks and content throughout the whole lifespan of the game and hope this to be a very long journey together with the community!

We wanted to create a relaxing adventure game about spreading joy, exploring the natural scenery and discovering new elements and most importantly to help and receive help from others. There is dancing in the game but not as a game mechanic! – We want to this game to be the one to jump into when you just want to calm down, rewind and feel good.
Dancing Pandas game is meant for everyone, of all ages.
A STORY OF
DANCING PANDAS
The adventure focuses on our main character Mico who seeks out to explore new worlds. While setting foot on undiscovered islands, Mico realizes something has happened there that has thrown life out of balance and only Mico with the help of his companion can set things right.
Join Mico's journey and meet different characters and animals on his way to restore the balance on the islands. Will you find out the mystery behind it all?
GAMEPLAY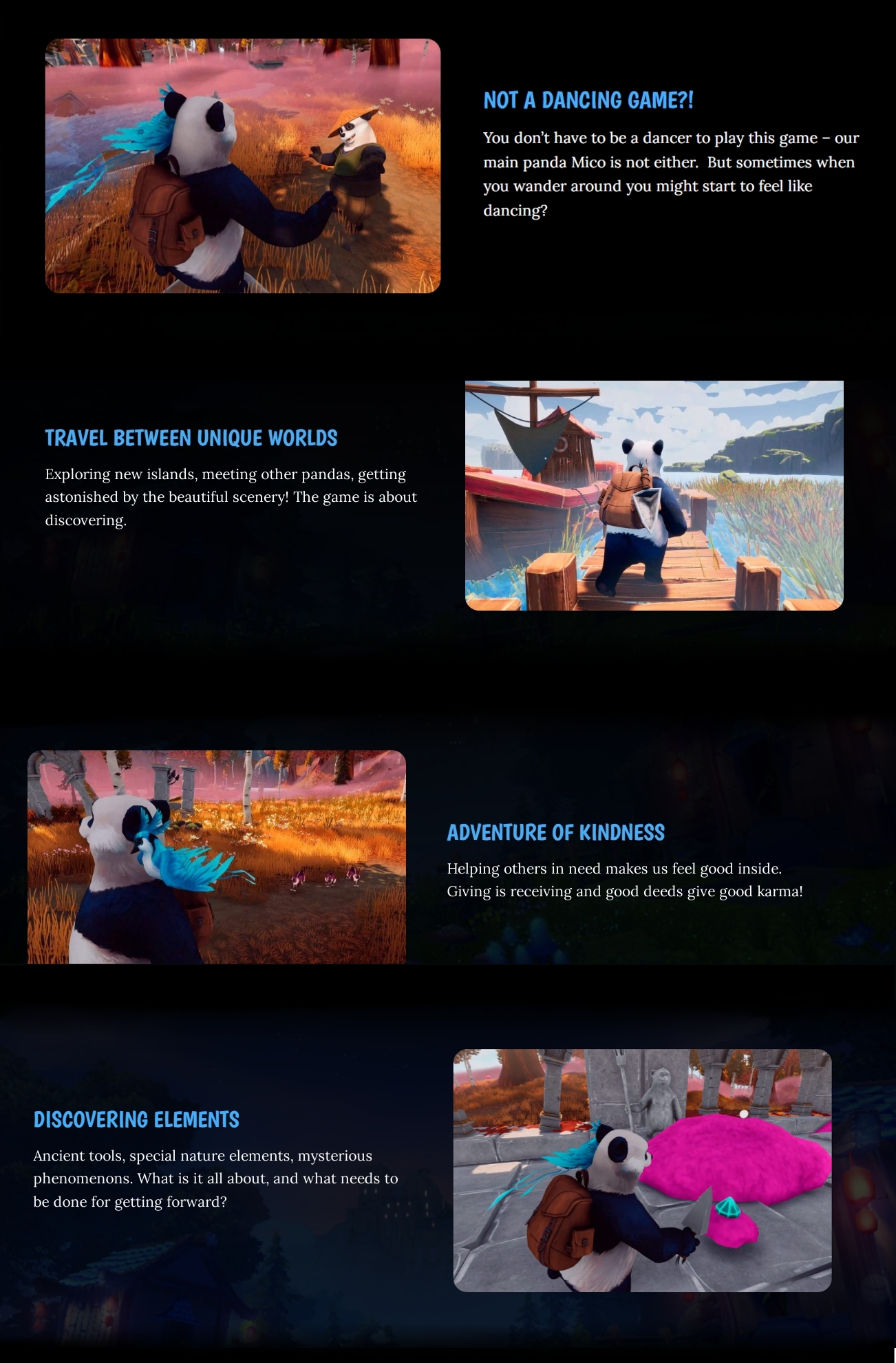 DEVELOPMENT LOG


INDIE TEAM
SMALL & SPICY - MADE IN FINLAND
It was early 2021, Covid-19 had completely changed the way of working and separated many from each other. The situation gave us the spark to create something that yearns back to the interaction and togetherness : thus the idea for Dancing Pandas was born!
We are a team of old school players, valuing games with heart. We specifically didn't want to create another addictive money-hungry game. We wanted to offer something chill and not aggressive, yet still intriguing for the players – we believe there are not enough games out there with that mission. Our team's background is in visual entertainment from animation to VR games thus we wanted to implement high quality visuals to Dancing Pandas.
We hope you enjoy the world we have created!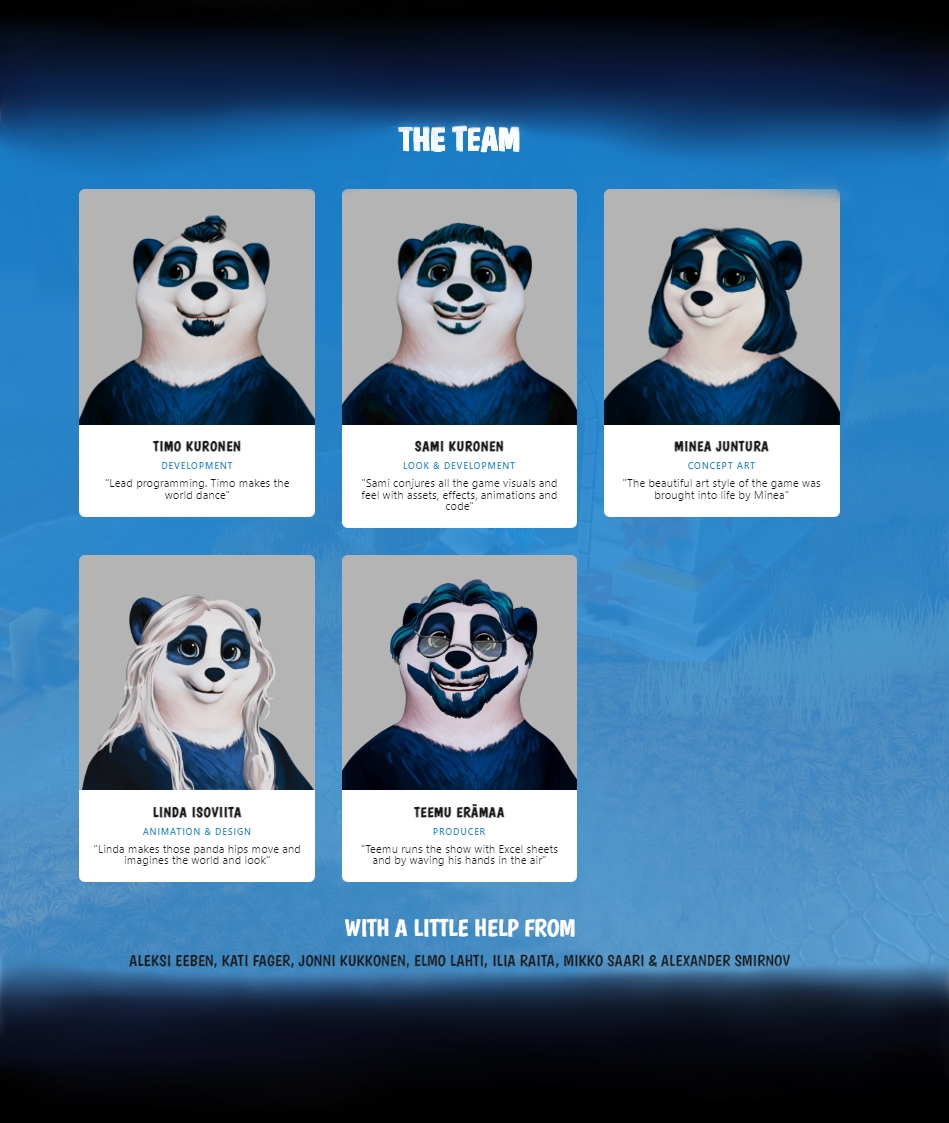 COMMUNITY:
Discord server: https://discord.gg/uNkdvJFpss

Youtube: https://www.youtube.com/channel/UCnRoXgacbGOPHzvoskcSIkg
Instagram: https://www.instagram.com/dancingpandas_game/
Twitter: https://twitter.com/dancingpandas_
TikTok: